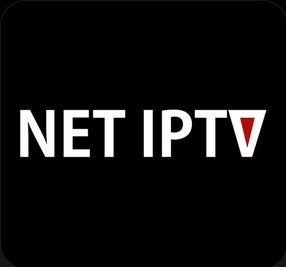 Overview
Net IPTV application, is A good alternative for Smart IPTV . A light app with good performance and player codecs . The app is available  for All SAMSUNG TV's from 2016 (Tizen OS) and LG (WebOS 1 , 2 and 3 ). App developer website announced that WebOS 3.5 , 4.0 and 4.5 is coming soon. Available for all android devices ,TVs with android platform and Fire TV stick (from PlayStore and Direct download link ).
App offers you a 7-day free trial. After the App expires, you can obtain it again via  portal : https://netiptv.eu/Payment
Download NET IPTV
Samsung Tizen TV: Download it at the App Store. For all Samsung TV's from 2016 to 2023
LG TV : 1.0 – 2.0 – 3.0 download it at LG Content Store / LG App Store . WebOS 3.5 – 4.0 – 4.5 coming soon.
Android devices with play store : You can download it at Android App Store or Google Play Store
Amazon fire TV stick via Downloader app :  install-iptv.com/net-iptv
Install IPTV subscription on NET IPTV
Time needed: 8 minutes.
Find Mac address Open application and you can see the MAC address , If not , navigate to info (by pressing RED button).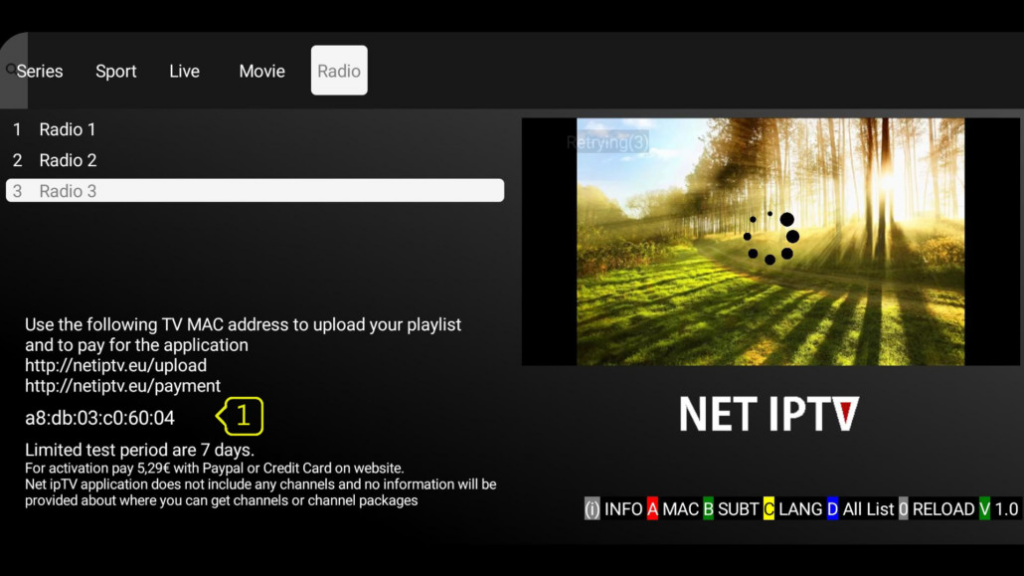 Upload M3u link via portal
Open app upload page via browser : http://netiptv.eu/Upload
Enter your  mac address  in MAC / APP ID field under UPLOAD m3U/URL row,  Then press Add List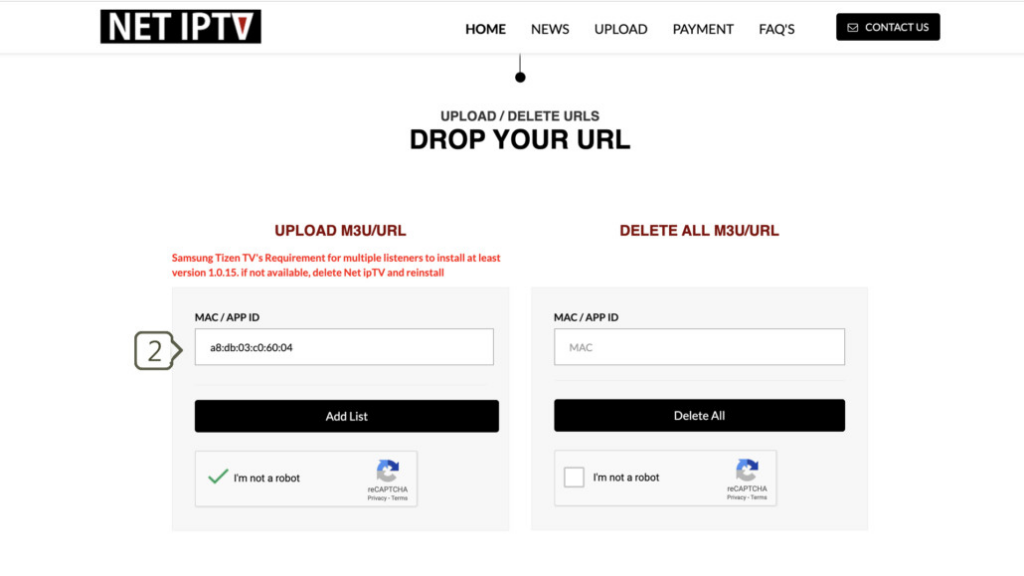 Enter m3u link and update
Enter The m3u link you received from provider in URL1 field
Click Update List
Done
You need back to net IPTV app and press number 0 on remote control to reload list.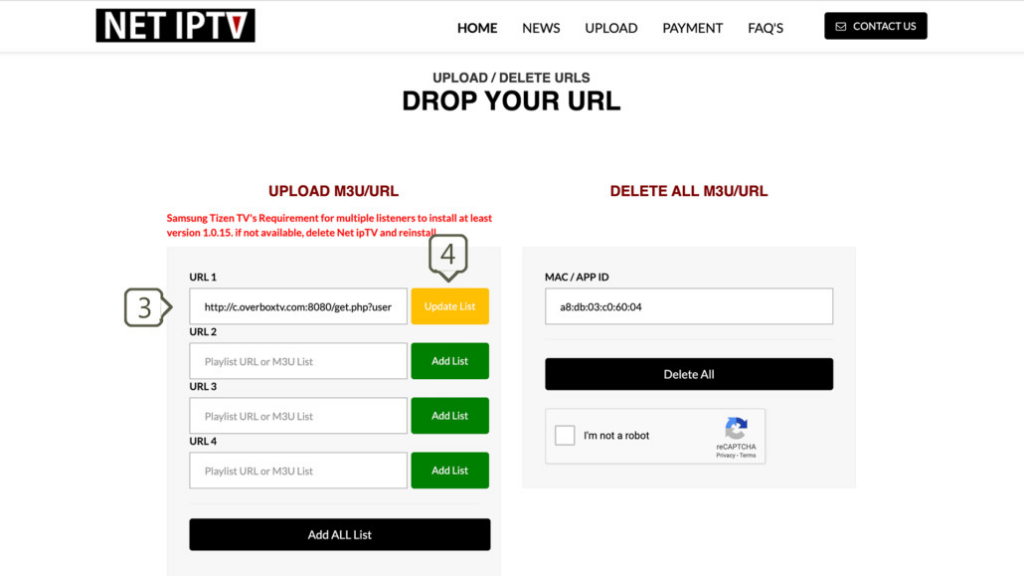 FAQ
Where to find m3u link or Xtream-codes ínformation?
M3u link or Xtream-codes information is provided by your IPTV provider . Most IPTV providers have a client dashboard where you can find your subscriptions details.
I did all steps correctly , but channels didn't load?
Possible causes:
1- Ensure your M3u link is active . Check your m3u link via VLC player for example.
2- Ensure your App is activated or your 7 days trial not finished yet.
3- Restart your internet router to refresh connection DNS
4- Delete list from your NET IPTV via portal and submit m3u list or Xtream informations from beginning .