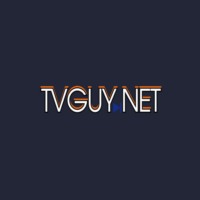 What is the best IPTV service?
If you're a fan of streaming TV content, you've probably heard of IPTV services. These services allow you to access live TV channels and on-demand content from anywhere in the world, as long as you have an internet connection. However, with so many IPTV services out there, it can be tough to choose the right one. In this article, we'll explain why TVGuy.net is the best IPTV service around.
Firstly, TVGuy.net has an impressive range of channels available. Whether you're into sports, movies, or international programming, you'll find something to watch on this service. With over 6,000 channels available from more than 50 countries, you're sure to find something that interests you.
In addition to its vast selection of channels, TVGuy.net also provides excellent picture quality. With support for up to 4K resolution and high-quality audio, you'll be able to enjoy your favorite shows and movies in stunning detail. Plus, the service uses advanced streaming technology to ensure that you experience minimal buffering and lag, even when watching live sports events.
Another advantage of TVGuy.net is its user-friendly interface. The service is easy to navigate, with a simple and intuitive layout that makes it easy to find the content you're looking for. Plus, TVGuy.net is compatible with a wide range of devices, including smartphones, tablets, smart TVs, and more. This means you can enjoy your favorite content on whatever device you prefer.
One of the things that sets TVGuy.net apart from other IPTV services is its excellent customer support. The company has a team of friendly and knowledgeable support staff available 24/7 to assist you with any questions or issues you may have. Plus, TVGuy.net offers a range of helpful resources, such as setup guides and FAQs, to help you get the most out of the service.
Finally, TVGuy.net is a highly reliable service. The company uses advanced servers and data centers to ensure that its service is always up and running.
How to stream live tv?
Streaming live tv is simple. Here is an article showing the easiest wat to watch in the best IPTV app.